Why choose NZ Certified Builders?
---
Posted on April 16, 2017
NZ Certified Builders are not just any builders. With NZCB approved builders, you're working with the best in the business.
Unlike other builder associations, NZCB has rigorous entry criteria. The minimum entry requirement for all members is a recognized industry trade qualification. Our track record is also closely assessed and monitored. NZCB membership is proof of a demonstrated history of stability and success.
Our standards are high and our skills are up-to- date.
To keep our skills and knowledge current, we're subject to ongoing development requirements. We're trained in the latest building techniques, we're kept up-to- date with industry developments and regulatory requirements, and we have strong ties with local authorities and educational institutes.
Our work is backed by Lloyd's of London.
Lloyd's of London is so confident in our workmanship that they're prepared to back our building guarantee. Not only is this evidence of our high standards and stability, we believe it's also critical for your financial peace of mind.
Our work is fully guaranteed. Build with a member of NZCB, and you're covered by Halo – New Zealand's most comprehensive 10 year residential building guarantee.
Halo is the best in the business – an independent building guarantee that's only available to customers of an approved NZCB member.
This unique insurance is independently backed by Lloyd's of London. This means that in the unlikely event that something happens to your builder, or even to the association itself, you can be sure your guarantee still stands. Plus, it stays with the property, so if you sell within 10 years, the guarantee automatically passes over to the new property owner.
The guarantee covers:
1: Loss of deposit
2: Non Structural defects for 10 years
3: Extra costs to complete the dwelling
4: Alternative accommodation requirements
5: Structural defects for 10 years
6: Automatic transfer with house sale
Build with real peace of mind when you choose an approved member of New Zealand Certified Builders.
Go to Licensed NZ Search to find your Certified Builder today!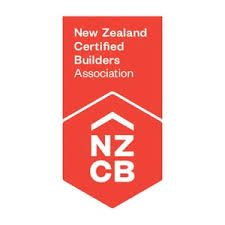 ---