New Partners: NZ Sign and Display Association!
---
Posted on July 2, 2016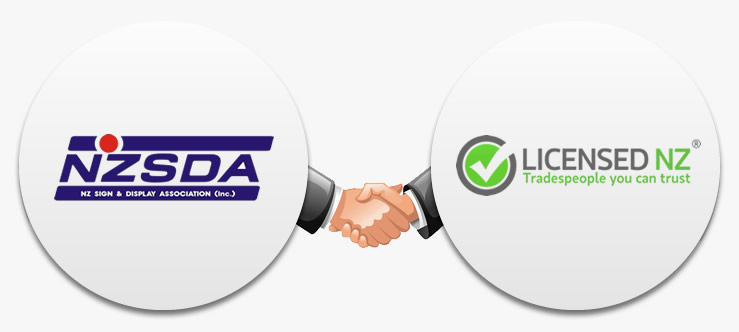 We are pleased to be announcing a partnership with the New Zealand Sign and Display Association Inc. (NZSDA)
For nearly fifty years, the New Zealand Sign and Display Association has been the representative body for the sign and display industry in New Zealand, and as such, plays an active role as a forum for the exchange of ideas, the development of training in the craft, and the dissemination of information and guidance to its many members.  It covers the whole spectrum of sign-makers: neon, illuminated, handcrafted, technology, construction and design… in fact, signage and displays in all their many varieties.  The Association has built an enviable reputation and trust with many government offices as well as Standards New Zealand, the New Zealand Qualifications Authority, and other statutory organisations and local authorities, and acts as the official channel of communication between the industry and these bodies on matters of commercial, technical or economic policies affecting the sign and display industry.
We encourage you to go to the NZSDA Association page to learn more about them and what their members offer, or go direct to their Search Page to find a member near you.
---