New Partners: NZ Certified Builders!
---
Posted on July 31, 2016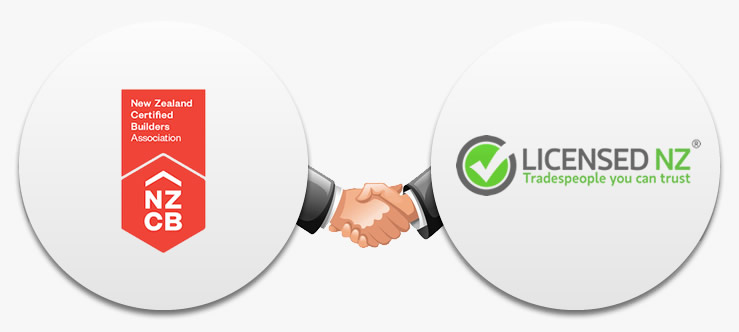 LicensedNZ is pleased to be announcing a partnership with New Zealand Certified Builders.
New Zealand Certified Builders is a membership organisation set up by a group of trade qualified builders in 1998. These builders, led by Tauranga's Craig Wilkinson, wanted to create a group that would protect homeowners from unqualified builders and unethical practices and promote excellence in building standards.
As the industry leader, NZCB has an extensive membership of builders throughout New Zealand proudly carrying the NZCB stamp of approval. Each builder is trade qualified with a strong history of stability and success. Not only are homeowners guaranteed first-class knowledge and expertise when working with an NZCB approved builder, each home is covered by New Zealand's Halo 10 year residential guarantee for peace of mind throughout the building journey.
NZCB is the only building association in New Zealand with strict entry criteria where the minimum entry requirement for all members is a recognised industry trade qualification. NZCB builders have a history of stability and success and a solid reputation for realising homeowners' aspirations.
To keep skills and knowledge up to date, members undergo regular training in the latest building techniques and are up to speed with industry developments and regulatory requirements. NZCB has strong ties with local authorities and educational institutes to ensure a smooth, stress-free building experience, with minimal paperwork!
We encourage you to go to the New Zealand Certified Builders Association page and begin to learn more about why you should use an NZCB member for your job. You can also search for a member near you.
---