New Partners: Master Painters!
---
Posted on May 21, 2016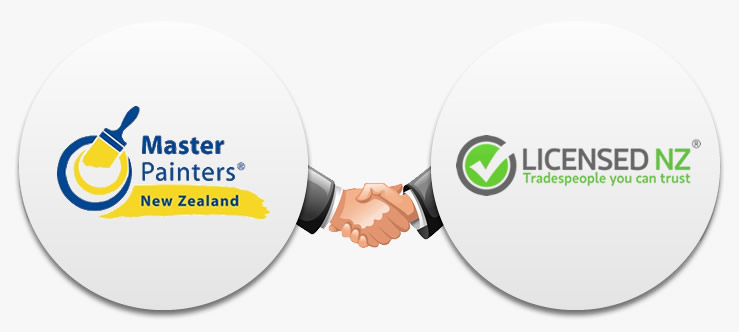 We are excited and pleased to be announcing Master Painters New Zealand as a partner with Licensed NZ!
Master Painters is the national body for the painting industry. The idea started in Canterbury in 1913.
Today Master Painters New Zealand has grown to have 13 member associations throughout the country.
Master Painters are constantly working hard to build the value and recognition of the Master Painters logo and the image of the organisation so that consumers can have complete confidence and trust in member companies that are associated with them.
Master Painters is represented on the NZ Specialised Trades Federation, the New Zealand Paintercraft Trust, AUSAE, Standards New Zealand and the BCITO. Master Painters also works closely with Inland Revenue Department, the Labour Inspectorate, Site Safe and Work Safe NZ. These ties enable them to maintain an open line of communication on behalf of their members, and improve industry standards for all.
When you are looking at hiring a business to do painting and decorating work, your first choice for peace of mind and quality workmanship should be a Master Painter. Master Painters members also offer a 5 year workmanship warranty* available for all new and rework on Residential Dwellings.
To learn more about Master Painters New Zealand, you can go to the Master Painters Association page or to search for a Master Painter in your area you can go to the Master Painters Search page.
* Warranty is an optional item with Terms and Conditions that are outlined on the MPA website.
---