Licensed.nz new feature Request a Quote
---
Posted on March 21, 2022
The team at Licensed.nz have been assessing the feedback we have been recently receiving. A key point of that feedback has been that people need an easier way to contact the tradespeople they need without searching through hundreds of business profiles.
As a result we have created a new feature to save you time and effort, but still get hold of the local, professional tradespeople that you need and want.
"Request a Quote" is a simple but powerful feature. Customers can enter their details and some information about their job and submit it. Licensed.nz will automatically send that directly to relevant tradespeople in the customers area and the tradespeople will call the customer to quote on their work.
If you have a job, large or small coming up, try out our new service today.
If you know tradespeople that are members of a trade association or are legally licensed in their trade suggest to them to sign up today. Remember Licensed.nz does not have reviews, we list people based on skills, licenses and professional association membership.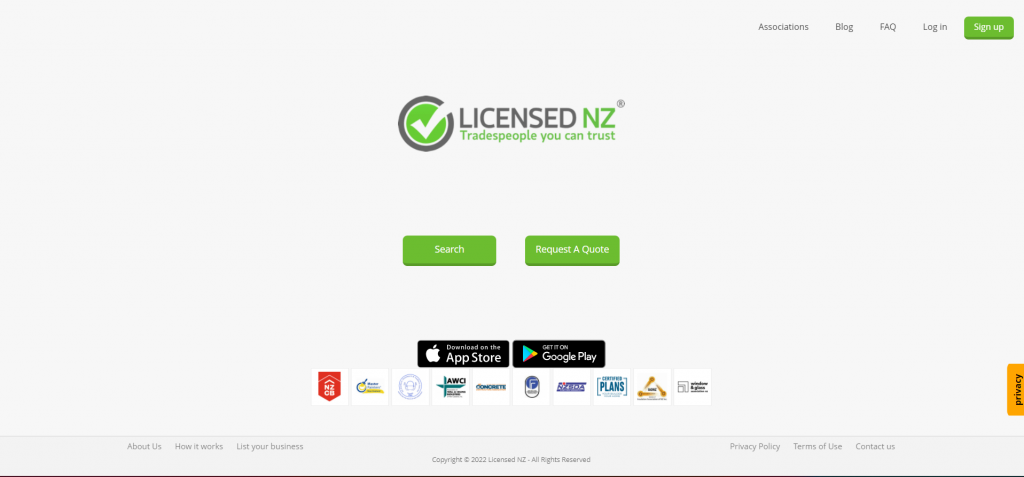 ---