Got a pest problem?
---
Posted on April 29, 2017
Pests, they are a common problem and never fully go away. Everyone has a horror story about a pest problem that has happened to them or someone they know.
It is common at different times of the year to have pest problems in houses. These can range from spiders, ants, cockroaches right up to rats and mice or other pests. You can attempt to solve the issue on your own, but in the long term it pays to get a professional to deal with them to resolve the issue and try to prevent it occurring again.
Its good to see a member of LicensedNZ in the news. Read about Paul Chapman from Pestproof Pest Control in the Wellington region in the Dominion Post article.. Paul is a member of the Pest Management Association of NZ.
Dominion post article about Pestproof Pest Control.
You can learn more about their services by viewing their profile on LicensedNZ.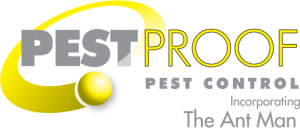 ---