Do your painters give guarantees?
---
Posted on April 24, 2020
Do your painters give guarantees to you for their work? If they do, what does it cover?
Master Painters Association has a new guarantee scheme that only their members can offer you.
Watch the video to find out more. It is worth considering this when you look at hiring a painter for your work in future.
If you are a painter or know one that is good at their work and is not yet a member of Master Painters, point them to our Associations page to contact Master Painters and begin the process.
When you are ready to hire your painter, search on Licensed.nz for a local Master Painter near you. If you don't find one, send us a message and we will find one close to you.
Remember to download the Licensed NZ app so you can find qualified, professional, local TRUSTED tradespeople fast when you need them in future.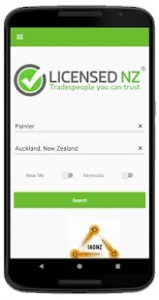 ---