Dispute over plastering issues? Call AWCI today
---
Posted on December 13, 2019
Are you in dispute over the interior fixing and finishing of a residential project?  Whether you have a newly built home, an addition or a renovation to an older existing home, the AWCI can help.
AWCI is running a new audit and assessment service initially in the Auckland area. If you have received a poor quality result with residential interior fixing or finishing, we have specialized assessors who can go in and provide an independent report to review what has happened and provide suggested remedies.
This is a chargeable service that provides an independent balanced report on a finishing job. If you need to end a dispute or want a third party independent assessment, then contact us today.
0800 292469 or admin@awcinz.org.nz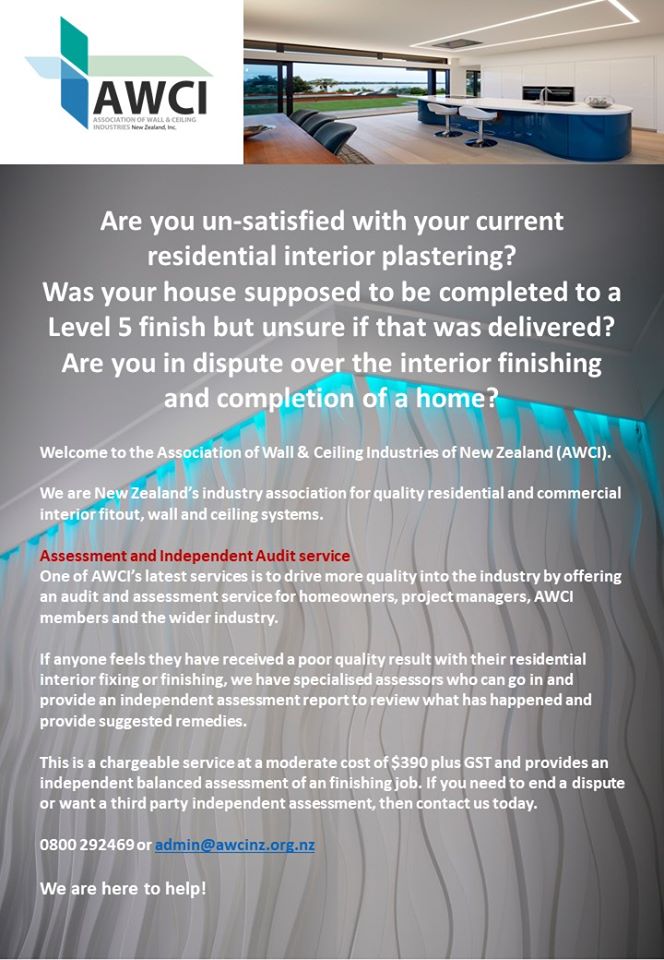 ---